Sony Holland at Blue Note New York
When
Sun, August 13, 2017
11:30 am
Musicians
About
SONY HOLLAND

Soft Power is the new CD release from San Francisco based vocalist, Sony Holland. The title evokes Sony's smooth and confident style, a voice that
walks a tightrope between vulnerability and strength. The albums 12 tracks showcase an artist who inhabits her material whether it's the smokey jazz standard, TIME AFTER TIME, the glistening pop ballad, STREETS OF PHILADELPHIA, or the enchanting original, L.A. OF MY DREAMS.



Sony started out busking at Ghirardelli Square and has worked her way through lengthy Asian tours and jazz venues all across the United States. She has opened for George Benson, fronted big bands, performed the National Anthem for the Giants and Dodgers and been a featured artist at many benefit concerts. For the past several years Sony has held down a musical residency at the SF Ritz-Carlton with her guitarist/husband, Jerry Holland. Their intricate vocal/guitar arrangements have endeared them to a...
Blue Note New York uploaded this event on May 4, 2017
Van Ness Records
2004
buy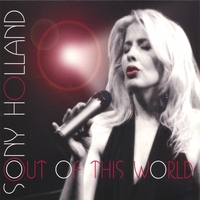 Van Ness
0
buy
Van Ness Records
0
buy
Van Ness
0
buy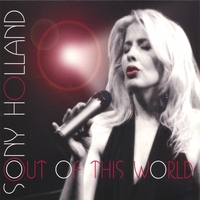 Van Ness Records
0
buy