Cécile McLorin Salvant at The Appel Room
When
Sat, September 28, 2019
8:00 pm
Musicians
About
What to ExpectA theatrical new work from a master of lyrical storytellingA genre-defying musical landscape featuring a singular vocalist with a 13-piece chamber ensembleThe Ogresse is a new musical journey created by vocalist Cécile McLorin Salvant. With its dark and romantic "fairytale-like" story, The Ogresse is a delightfully audacious addition to Salvant's increasingly eclectic body of work. A generational talent adored by critics and all types of audiences, the young singer is already a master of musical storytelling, and she sells out every concert she plays at Jazz at Lincoln Center.Musical support comes from L'Orchestre L'Ogresse, a 13-piece chamber ensemble assembled for the show by composer and bandleader Darcy James Argue...
Jazz at Lincoln Center uploaded this event on February 26, 2019
TICKETS
Start your ticket shopping from Jazz Near You and you'll support us in the process. Learn how.
Live Reviews
Album Reviews
Radio
In Pictures
Jazz Bastard
Album Reviews
Live Reviews
Bailey's Bundles
Extended Analysis
Album Reviews
Read more articles
Mack Avenue Records
2018
buy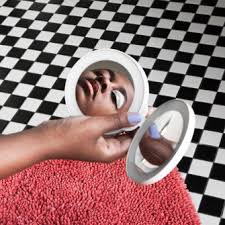 Mack Avenue Records
2017
buy
Mack Avenue Records
2015
buy
Mack Avenue Records
2014
buy
Mack Avenue Records
2013
buy